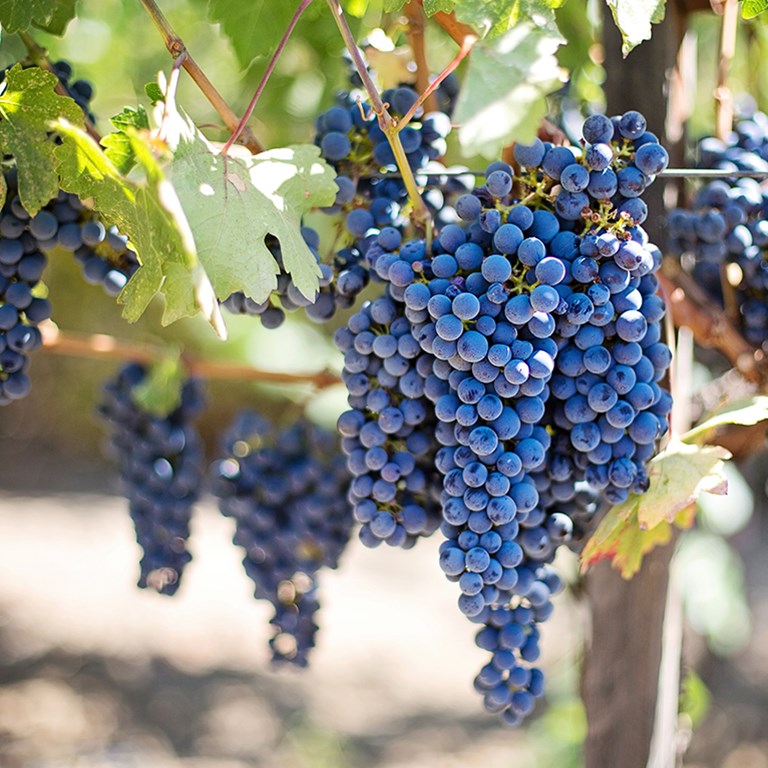 Roberto Cristoforetti, Mary Kate Buckley, and Jean-Philippe Fort brought together Cristoforetti's most esteemed world wine cultures - Italian, French, and American to make an incredible brand with high quality wines. Located on the Etruscan Coast of Tuscany, overlooking the Mediterranean Sea, Urlari combines the best of old world traditions and new world innovation to create a unique experience of Tuscany meets Bordeaux.
The 25-acre Urlari vineyard is located in Riparbella, in Tuscany's coastal Maremma region, four miles from the Tyrrhenian Sea and 12 miles north of Bolgheri, an area that is home to many great Super Tuscan wines. The land was previously used as a sheep's pasture and the vineyards benefit from the years of natural fertilization. There are no other nearby producers in the area - the isolation combined with frequent strong winds leads to less air pollution and a limited possibility of spread diseases from neighboring vineyards. On a good year, Urlari is nearly organic.
The name, Urlari, comes from the Italian verb "Ulare" meaning to yell or howl and is an homage to allied WWII troops that used the land for hiding and communicated through yells or "Ulare".
Region: Tuscany, Italy
Noteworthing Distictions:
Roberto Cristoforetti (Owner), Mary Kate Buckley (Founder), Jean-Philippe Fort (Winemaker & Oenologist)
The Urlari team is powerful and understanding of the wine world from all aspects. Urlari's owner and founder, Roberto Cristoforetti was born to generations of farmers in Tuenno, a village near Trento in Trentino-Alto Adige in mountainous northern Italy. He was the designer of dominant world ski champion Alberto Tomba's winning ski boots and he became enamored with wine while traveling with Tomba in the 1980s. Cristoforetti met Mary Kate Buckley, then Regional Vice President and General Manager for Nike's Americas Region, who impressed him with her business experience and marketing savvy.

In 2008 Cristoforetti teamed up with Jean-Philippe Fort, one of the most recognized and respected names amongst the great wine makers from Bordeaux. Jean-Philippe has worked with Michel Rolland's team for more than 20 years and brings a French touch along with his personal style and vision for blending Bordeaux wines. This is Jean-Philippe's first time working beyond French borders. He was drawn to join Urlari in Tuscany and the opportunity create a wine from a blank sheet of paper, incorporating all modern thinking and theories from farming to winemaking to marketing.